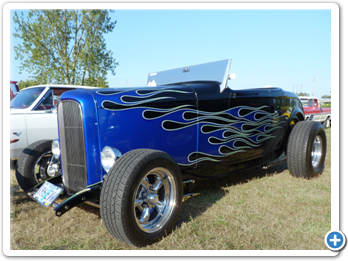 If you are interested in collectible cars of any kind, you're undoubtedly interested in their market values. As with any other asset, fluctuating prices can affect your decision to buy or sell, and current valuations are necessary when reviewing your financial portfolio.
Current Prices
NADAGuides.com provides prices (dating back to 1926) for special-interest, exotic, muscle, and sports cars, and trucks. Auction sale prices can be found at Barrett-Jackson.com. Be sure to try their free "Auction Search" tool and pay attention to the auction dates, which may be years old.
Trends
If you care more about the collector car market's history and where it might be going, Hagerty's CarsThatMatter.com has a series of indexes with historical values for #2 condition cars in seven categories:
A-List (25 sought-after cars of the postwar era)
British (21 of the most iconic sports cars, 1950s-70s)
Ferraris (13 of the most sought-after street Ferraris, 1950s-70s)
Muscle Cars (15 of the top cars, 1964-70)
German Cars (21 of the most sought-after cars, 1950s-70s)
1950s American (19 of the most collectible American cars of the 1950s)
Affordable Classics (12 undervalued cars from the late 1940s through the 1970s)
The good news is at the time of this writing, the indexes show collectible car prices rising from 2009 lows, except Muscle Cars, which are still declining. Despite the sluggish economy, five of the seven indexes are up compared to four years ago.
What does this mean for the future? No one knows for sure, but the current upward trends in a down economy make many collectible cars look like decent (and fun) additions to a balanced portfolio.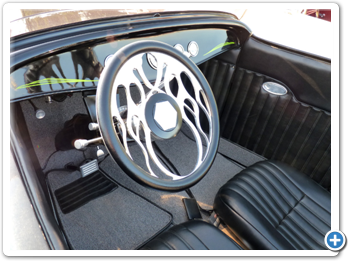 An Inside View of the Collector Car Market
If possible, talk to a professional before buying or selling a collector car--a friend you can trust or an impartial third party who has long-term experience. Jim Gravitt, for example, has bought and sold nearly one hundred early 30s Ford street rods. While showing his 1932 Ford Roadster at a Portland, Oregon cruise-in, Jim took the time to comment on his sales experience (national and international) and the current market.
"I've had sixty-five 1932 Fords and ninety-four '32, '33, and '34s," said Gravitt. "I got started by purchasing a bucket T roadster for $7,000; two weeks later I sold it for $14,000. That told me that there was a market for early Fords. Since then, that's all I do--buy and sell street rods.
| | | |
| --- | --- | --- |
| Click on any item below for more details at Amazon.com | | |
---
---
L. Porter
The Classic Car Restoration Guide: The Complete Illustrated Step-by-Step Manual


Haynes Publishing, Hardcover, 1994-04-30

This book offers some excellent pre-purchase checklists, and spends much of its space on bodywork and interior restoration, but rather less on mechanical items. The book was written in Britain for a British audience, so some elements may be less applicable to an American restoration, such as the section on getting a car through a Ministry of Transportation inspection. The book's focus is almost exclusively on classic British cars.
---
Burt Mills
Auto Restoration: From Junker to Jewel


Motorbooks Intl, Paperback, 1980-06

This book is a nice overview of the process, but does not go into great detail about restoration procedures. A good choice if you're wondering what is involved in a restoration and want to know more before making a commitment.
---
Greg Donahue
How to Restore Your Muscle Car


Motorbooks, Paperback, 2005-11-07

This book covers all aspects of restoration in detail, with a focus on the special issues found in 1960s and 70s muscle cars. From car selection through engine and interior restoration, this book is full of photos, illustrations, and step by step procedures. Examples are given from all domestic automakers. Reviews have been generally positive, for example (from AutoWeek): "With clean vintage muscle cars skyrocketing in price, this second edition has good timing, providing updates on parts sources and restoration techniques. We didn't use the book to restore a muscle car, but we found it clear and concise, with user-friendly disassembly diagrams and 1,300-plus step-by-step photos, from choosing tools and which muscle car to restore, to completing the restoration."
---
Tom Brownell
How to Restore Your Collector Car


Motorbooks, Paperback, 1999-12-24

This book has a great deal of information on selecting a potential project car and setting up the workshop, plus a lot of detail on cleaning, stripping, blasting, derusting, bodywork and trim restoration, but comparatively less (just 1 chapter) on engine and mechanical restoration and 1 chapter on brakes. The book includes many nice color photos, however, and would be a good addition to a restoration library.